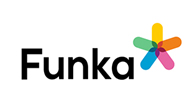 The project coordinator Funka is market leader in the field of accessibility and benefits of a close relationship to end user organisations, which ensures a unique level of quality control throughout the whole design and development of efficient and accessible solutions. Funka provides audits, training and support, and is actively contributing to standards and guidelines at national and international level. Moreover, Funka has gained a sound knowledge in the management of EC projects, being the project coordinator of a number of actions supporting digital innovation in accessibility.

SYNTHESIS Center for Research and Education Ltd is a pioneering organisation which initiates and implements projects of positive social impact, with a focus on social inclusion. SYNTHESIS is one of the leading institutions in the country in the fields of social entrepreneurship and social innovation. It founded and manages Hub Nicosia, an educational centre and a community of organisations with cultural, environmental and social aims. It also runs the Social Cafe, a unique initiative aiming at the empowerment of migrants and refugees. Innovative approach towards positive social and educational impact is at the core of the success of all our projects ensuring quality results.

DIAS GmbH is a privately owned company providing services in the field of inclusion and professional rehabilitation. DIAS has carried out several projects funded by the German government addressing the accessibility of information technology and assistive technologies, targeting visual disabilities, auditory disabilities and physical disabilities. The Team Usability project develops methodologies and guidelines for the testing of web content and apps that can be used by people with disabilities. To support the implementation and monitoring of web accessibility, DIAS has developed the BITV-Test, which is based on BITV, the German directive for the accessibility of public sector web sites.

Föreningen Furuboda is a non-profit organisation which has approximately 160 employees and works primarily with disadvantaged and/or disabled people. Its activities focus on general adult education as well as vocational orientation measures for unemployed adolescents. In addition, the organisation operates an adult education centre whose offers include one-year classes and summer classes. Furuboda has extensive experience participating in and leading projects under a variety of national and European programmes, such as the Swedish Inheritance Fund and the European Social Fund, with a specific focus on developing new methods for vocational education and training.