The We4Authors consortium consists of allied partners willing to co-operate and share a diverse set of harmonised skills and expertise required for defining and piloting a set of accessibility by default features in the framework of the authoring tools, supporting the implementation of the Web Accessibility Directive in Europe.
The pilot project coordinator Funka is market leader in the field of accessibility and benefits of a close relationship to end user organisations, which ensures a unique level of quality control throughout the whole design and development of efficient and accessible solutions. Funka provides support, recommendations and user testing, and is actively contributing to standards and guidelines at national and international level. Moreover, Funka has gained a sound knowledge in the management of EC projects, being the project coordinator of a number of actions supporting digital innovation in accessibility as well as active and healthy aging.

The CTIC Foundation is specialised in the research and development of cutting-edge ICT technologies. CTIC is committed to the development of the region of Asturias and its social and economic progress by providing high value-added technological services to society, businesses and public entities. In Spain, CTIC hosts the W3C Office, a key player in the European Open Data field, whose main activities are devoted to ensure standards interoperability and best practices adoption. Moreover, CTIC has a broad experience in Mobile Web, Web Accessibility, data analysis and management (Linked Data, Big Data, etc.)
The We4Authors project implementation benefits of the liaisons with 3 EU umbrella organisations: EDF, ANEC and ERRIN, which will support the implementation of activities engaging different stakeholders and hosting different workshops for debate. This kind of activities are part of their institutional mission to promote policies, pilot initiatives and innovative practices to target audiences such as disabled people, public governments and standardisation bodies.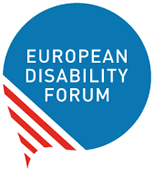 EDF: The European Disability Forum (EDF) is the non-governmental umbrella organisation representing the interests of 80 million Europeans with disabilities through their active involvement in policy-making. EDF is a unique platform of organisations of persons with disabilities run by persons with disabilities at European and national level.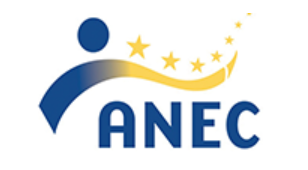 ANEC: The European Association for the Co-ordination of Consumer Representation in Standardisation is the European consumer voice in standardisation. It represents the European consumer interest in the creation of technical standards, especially those developed to support the implementation of European laws and public policies. ANEC also has an interest in the application of standards, including market surveillance and enforcement, accreditation and conformity assessment schemes.

ERRIN: The European Regions Research and Innovation Network is a platform of research and innovation organisations and stakeholders in regions covering 23 EU Member States. ERRIN aims to strengthen regional Research and Innovation capacities by exchanging information, sharing best practices, supporting European project development, policy shaping and profile raising by working together with a partnership approach.